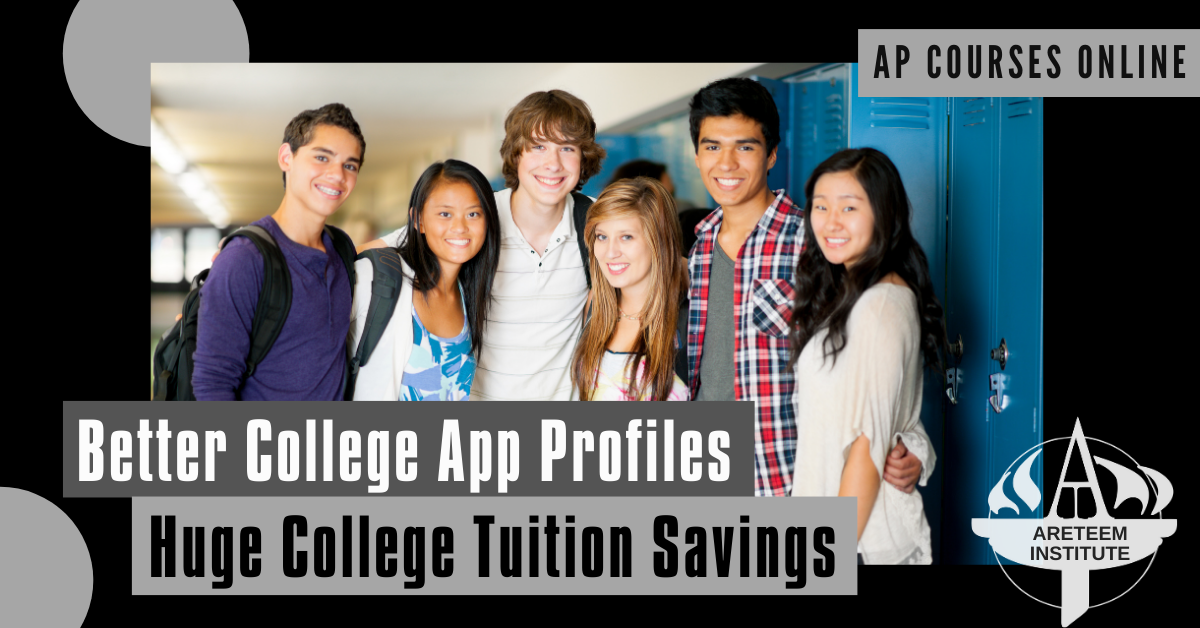 AP Course Prep with Areteem
The Spring 2021 AP Exams will be held in schools from May 3rd to May 14th, 2021.
A good score on AP Exams helps set students apart on college applications and save time and money once they get to college. Learn more about AP Exam Scores in our blog post by clicking here. New to Areteem? Learn more about online learning with Areteem here.
Starting in March 2021, Areteem is offering 8 Week Review Courses to help students with final preparation and review before the exam. More information and registration is available below.
Starting in June 2021, Areteem is offering Summer 2021 Intensive AP Courses that cover all the material in a typical AP course. Click here for more information and registration.